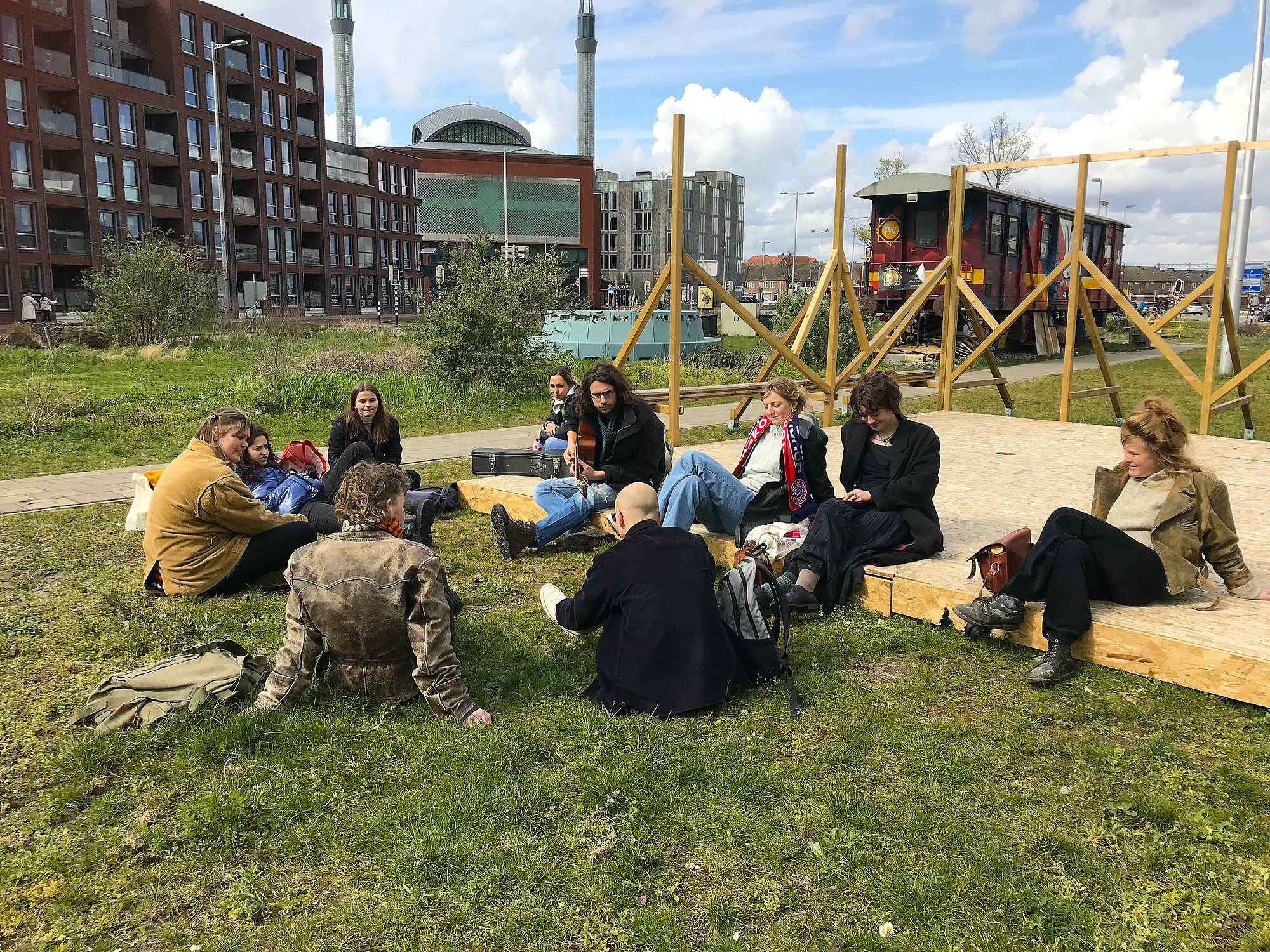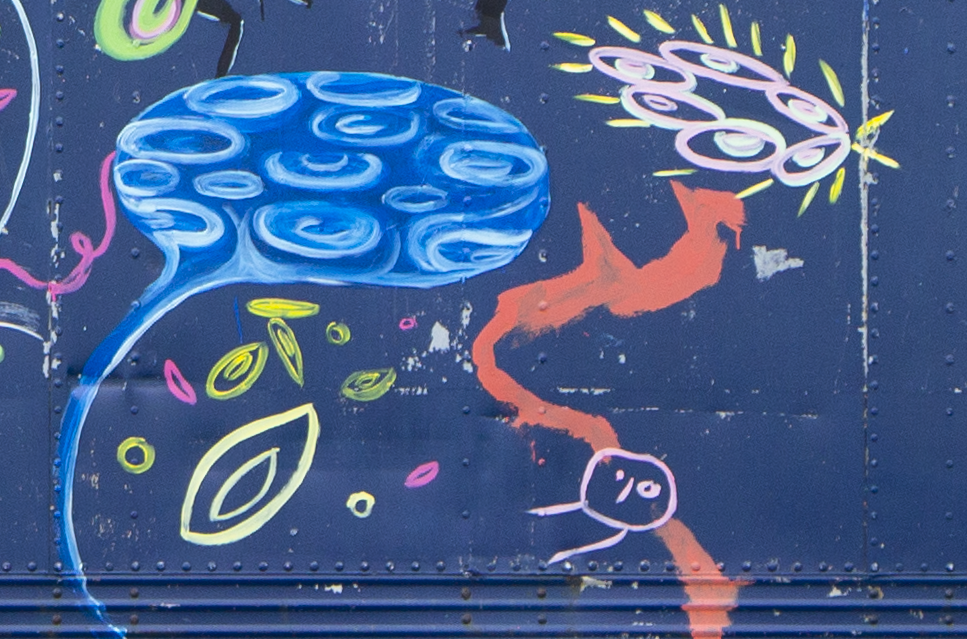 The Creative Playground vision is to create a space that stimulates new projects and connections around the themes of art, sustainability and nature. We are excited to extend an invitation to those with a desire to test out new ideas here that can then spill over throughout Utrecht and beyond.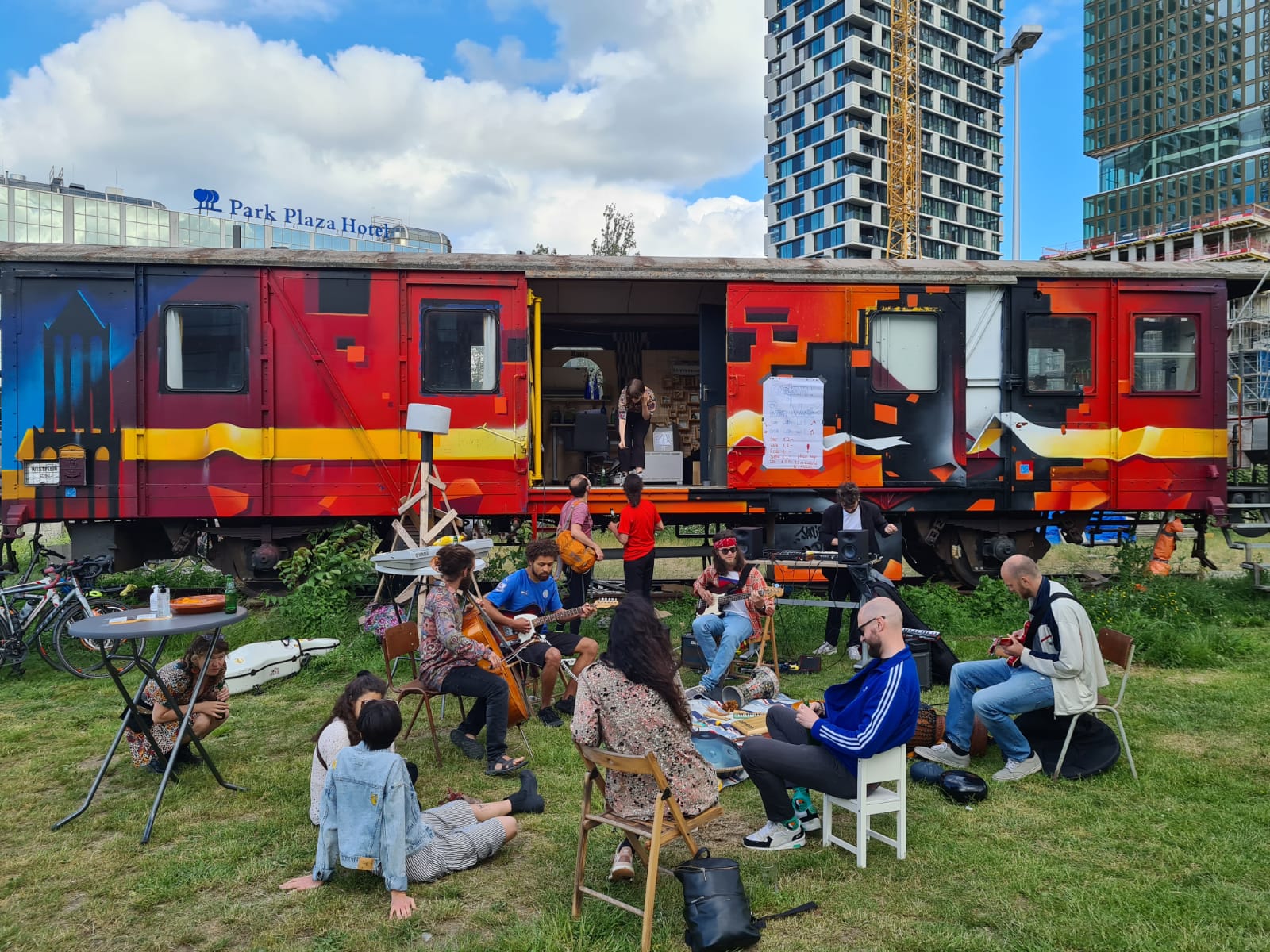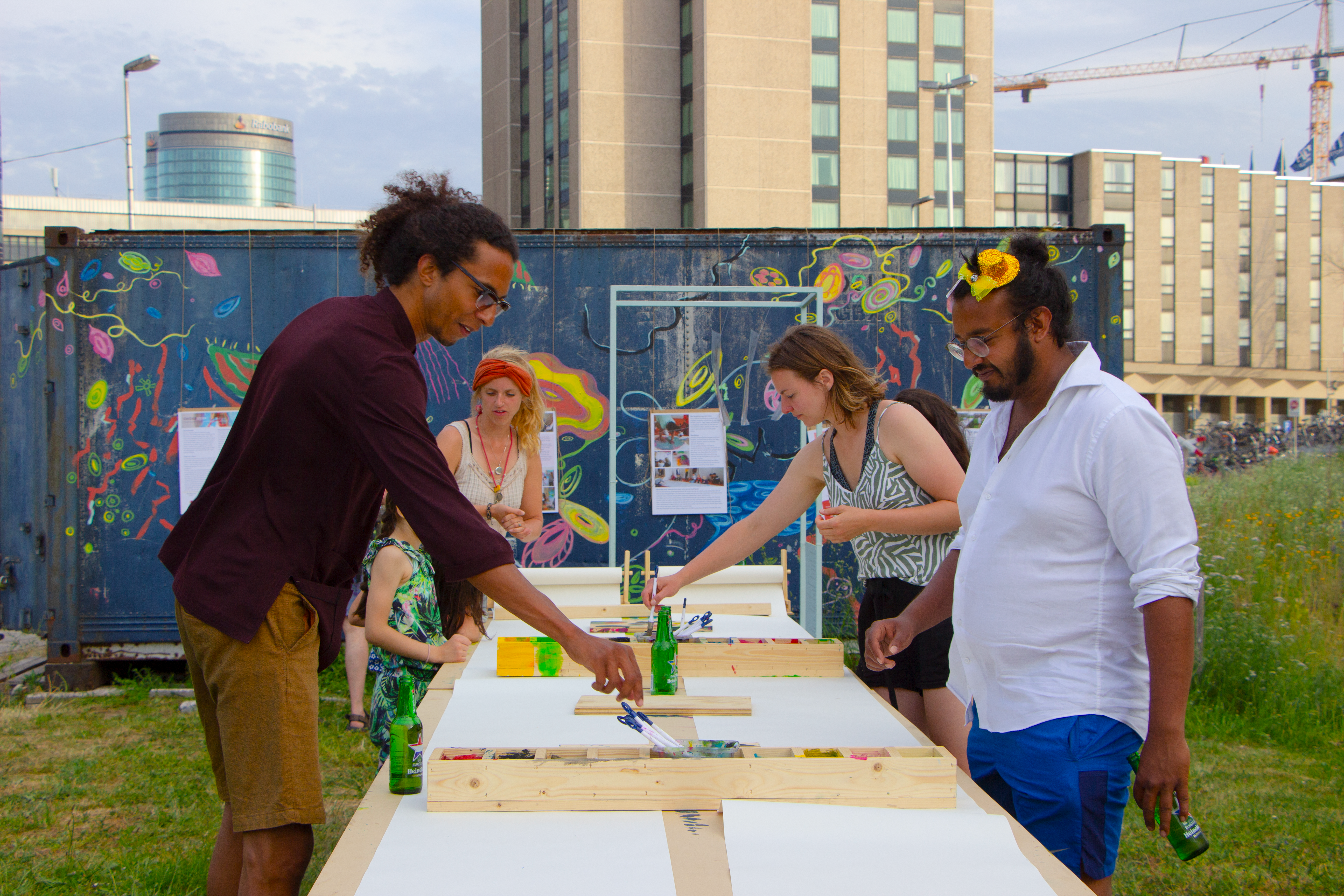 The Creative Playground is an incubation pot. Plant your ideas and use our vast network of resources to grow your project, bounce your ideas with off an enthusiastic artistic community and get in contact with others and grow your project. From workshops to community projects to personal explorations, we are up for it all! Call to talk to someone or come by Westplein, conveniently located beneath the skyscrapers of Utrecht Centraal to have a chat and see all the possibilities.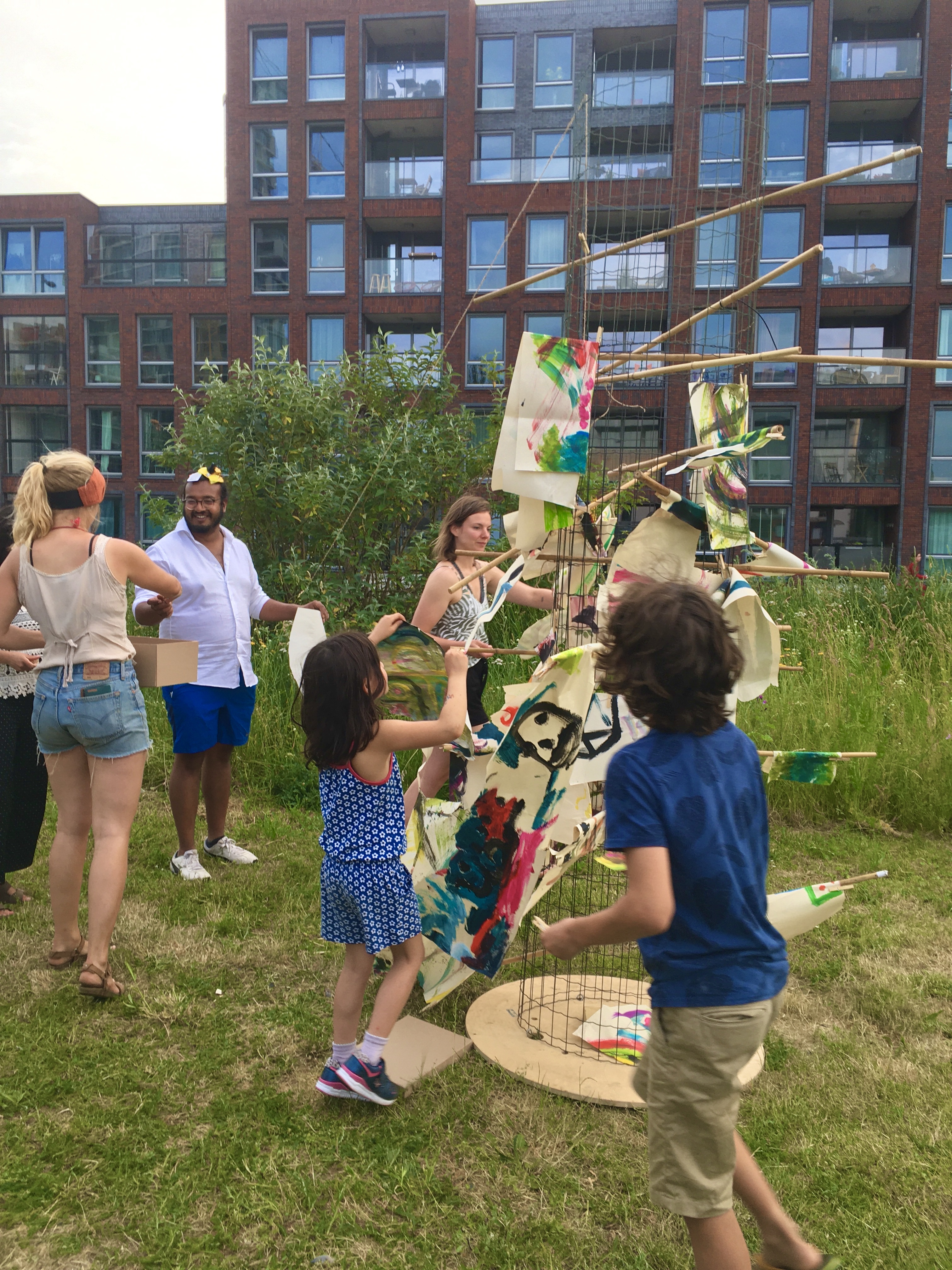 What we offer
The Creative Playground has created four spaces at the Westplein location. These spaces will all work together to offer a diverse experience.

These spaces are:
Perron West in the form of a train wagon that hosts a rented meeting and office space, that also hosts silent disco, jam evenings.

A container called 'De Kweekvijver',
An interactive sculpture garden in combination with a Pluktuin,
A modular frame/stage.

These spaces combined host a range of multifunctional activities and events. Such as a swap shop, tinkering workspace, up-cycling and creative workshops, performances, exhibitions, films, sustainable pop-up picnics and markets.

As a collaborator at The Creative Playground you will have access to:
- Cozy workspaces.
- Green outdoor area.
- A enthusiastic team that will help you realise your passion.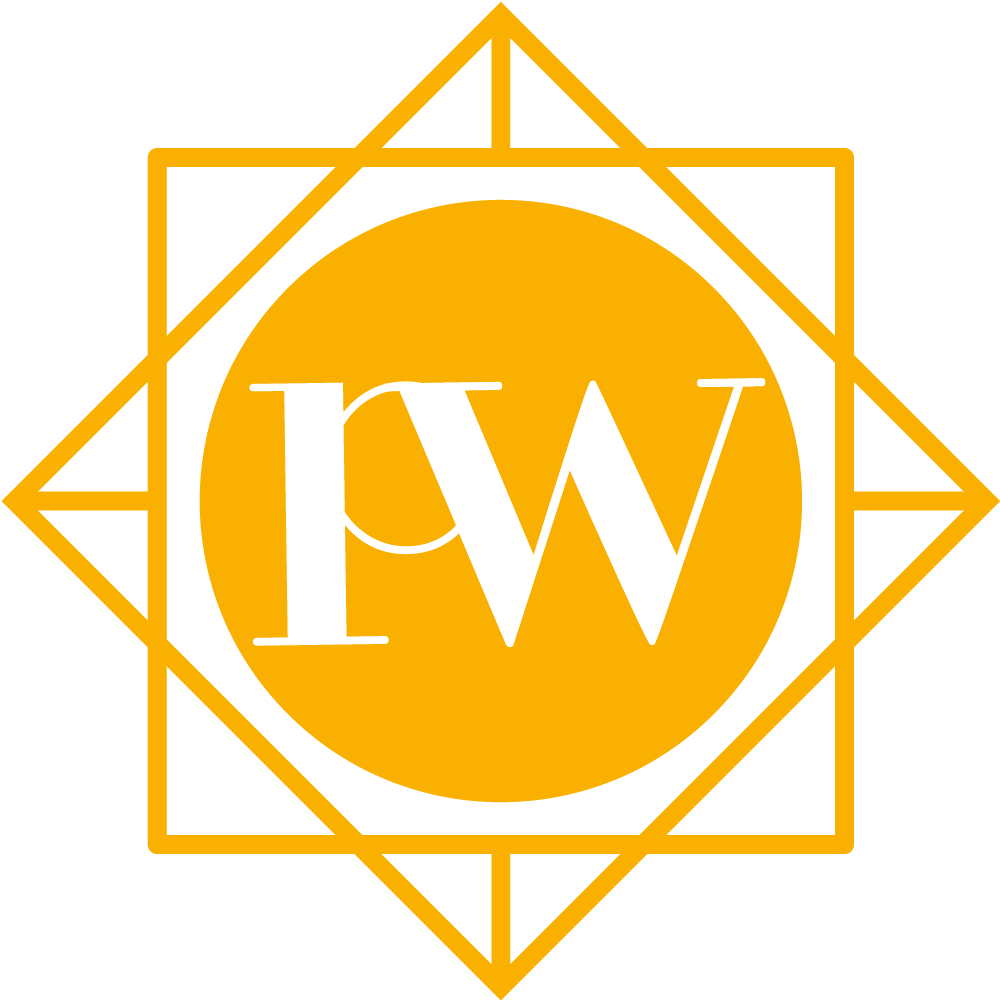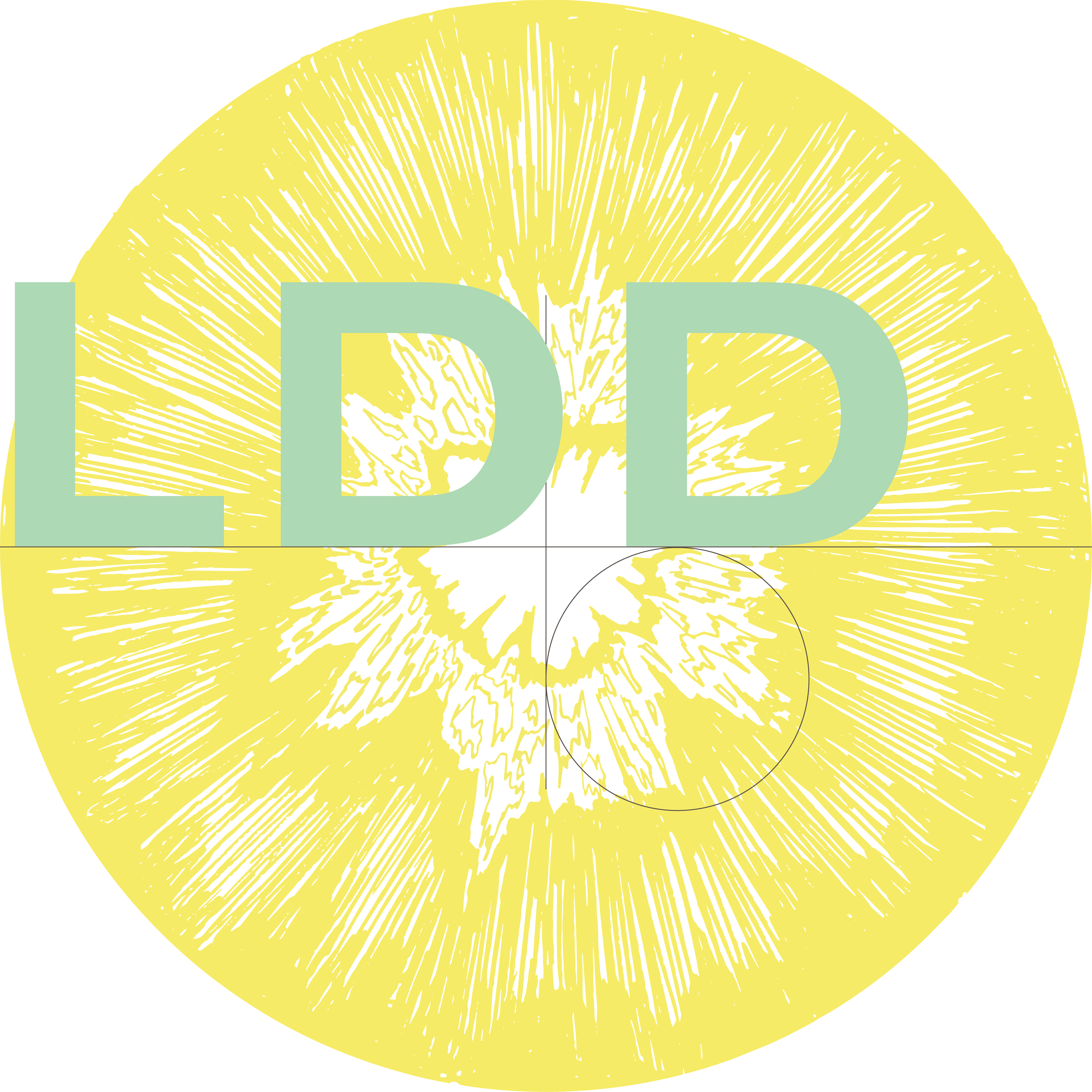 Contact: TCPlayground21@gmail.com | 0682587067 | Westplein 1001 Utrecht


The Creative Playground
Home
Donate
Join
About
Calender