The Creative Playground
Contact: TCPlayground21@gmail.com | 0682587067 | Westplein 1001 Utrecht


2022

Last year we made a small start turning the walking path at The Creative Playground into a nice walk of mosaic. This Year we're going to do the same but slightly different. The workshop will be divided in three parts.

Part one: DESTROY!!
Some nice music will smooth you into a happy, joyful mood of destruction. Make a dance and throw (your own or our plates available) into pieces!

Part two: COLLECT!
So you destroyed some plates, now it is time to collect the pieces to your liking in order to create.

Part three: CREATE!!!
In this part you're going to decorate one of the tiles available with your chosen pieces. You are free to create the mosaic exactly to your liking.
In the end the tiles will go back into the ground of Perron West and your piece will be there to shine till the end of time!

For this workshop it is nice to:
-wear some old, easy cloths, so it is no crime when they get dirty
-bring some old, colorful, ceramic plates
(we will have some there but it is always nice to have more!)

Menu
Donate
Join
Come & throw a mosaic!
Artist: Robin Valster
Archaeodreaming
Artist: Yiannis Mouravas
This is a ceramic workshop where each participant is invited to create their own mythologies in the form of a vase. Improvising on historical examples of artefacts based on myths, we will draw inspiration from our own personal dreams to materialize the riddle ''If history is water and archaeology is a vase, what shape does it take?

This is a four day workshop series every evening for a week. Then once the clay has been fired there will be a conclusion day.

Dates and Timings Coming Soon

Payment: €30 or free for all the workshops this includes the clay, glazing and firing and lunch. (Including lunch)*

Send us a email if you are interested in joining: tcplayground21@gmail.com









Storytelling, collage, bookmaking
Artists: Maja Bolier
This workshop will focus on storytelling, collage, and bookmaking.
First I want us to start off with a memory... A smell or taste maybe, a toy from your childhood, something seemingly small and insignificant from where you grew up, a little fleeting thing in your mind that makes you... you. With this memory in your mind, collect some materials, images, things, art supplies etc... and bring them with you to the workshops.

The first workshop we will focus on storytelling and writing. We will get to know each other, share our stories over some food and start playing with the images we have collected. There will be books and materials present to make some collages with but please feel free to donate materials or bring your own.

In the second workshop, we will focus on putting our stories together.
We can cut, paste, draw, paint and write with the objective being to make a book, a small slice of your memory put down in paper.

You can take it home with you, give it away as a gift or add it to our memory library.

We will finish off with a book presentation and some food and drinks and music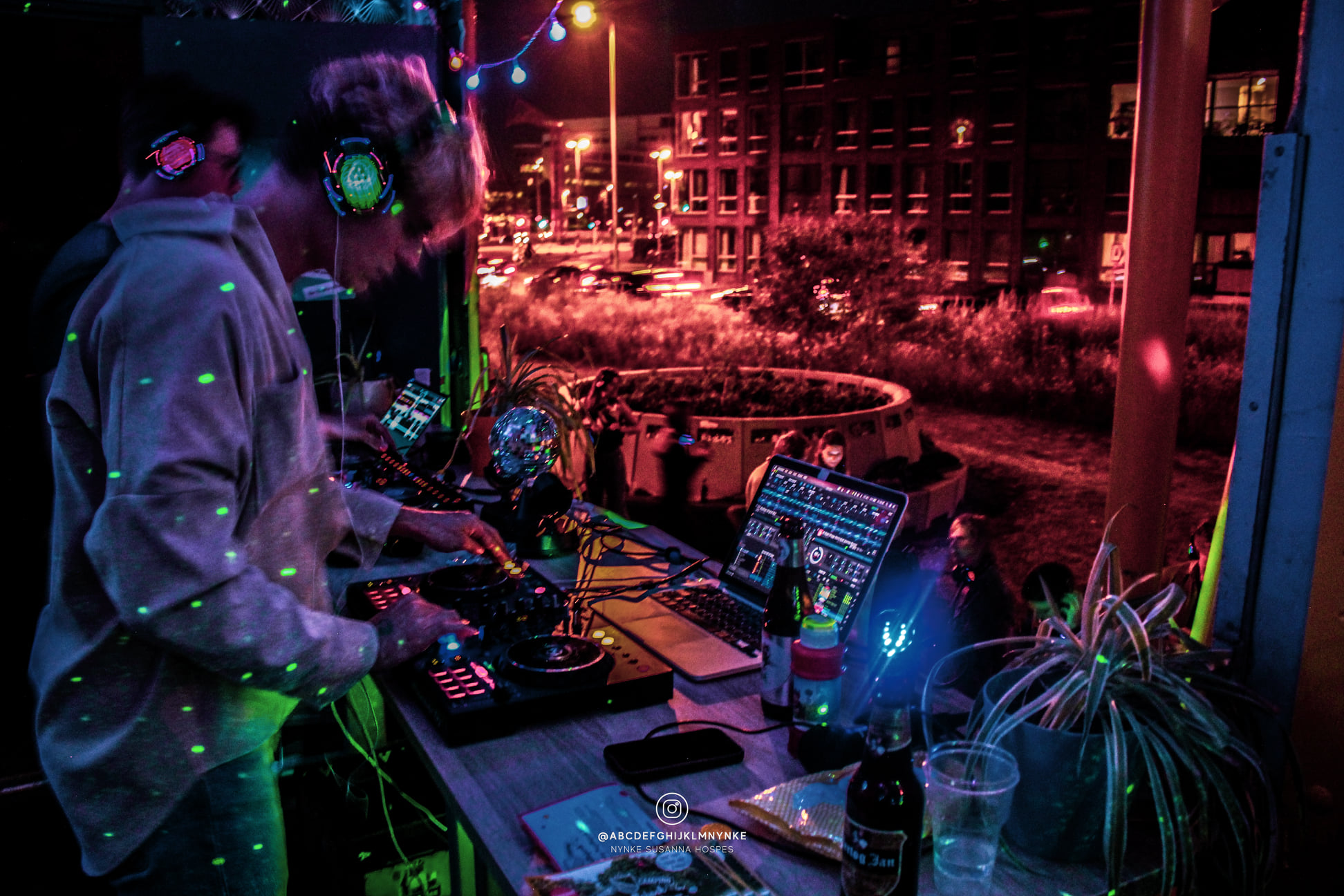 Silent Disco
Sustainable Sewing
By: Tinka van der Kooij
What are we going to do?
Experienced sewing teacher Tinka will show you how to up-cycle and sew with existing materials. In one afternoon you will work on one project and create something from the old clothes in your closet. Or maybe you'll use an old curtain you found at the thrift store, wherever your creativity leads you. 



Look out for workshops like:

- Make scrunchies or headbands from old t-shirts or sweaters.

- Make a festive re-usable streamer, with leftover textile scraps.

- Make an everyday tote-bag in some cool vintage fabric.
- Make a sandwichwrap or sandwichbag with scrap fabric and old umbrellas.
- For the advanced sewer: learn how to make your own underwear from t-shirts (presented by GroenGoed underwear)
If you want to know more about Tinka, the workshops or her regular sewing classes, follow on Instagram @tinkataart

Dates: Every Thursday evening 7:00pm - 10:00pm
RSVP email: tinkavanderkooij@gmail.com.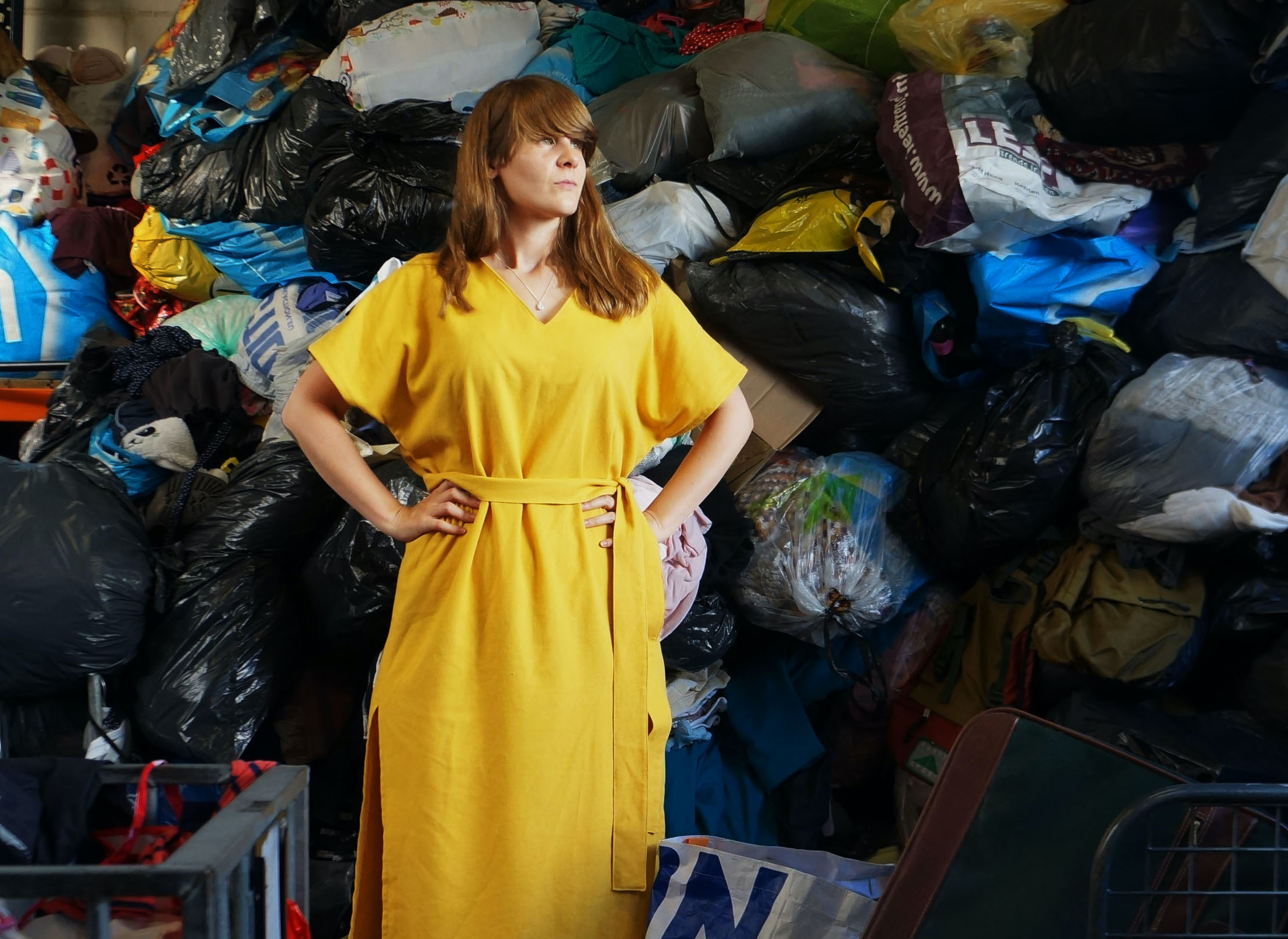 Sponsored by: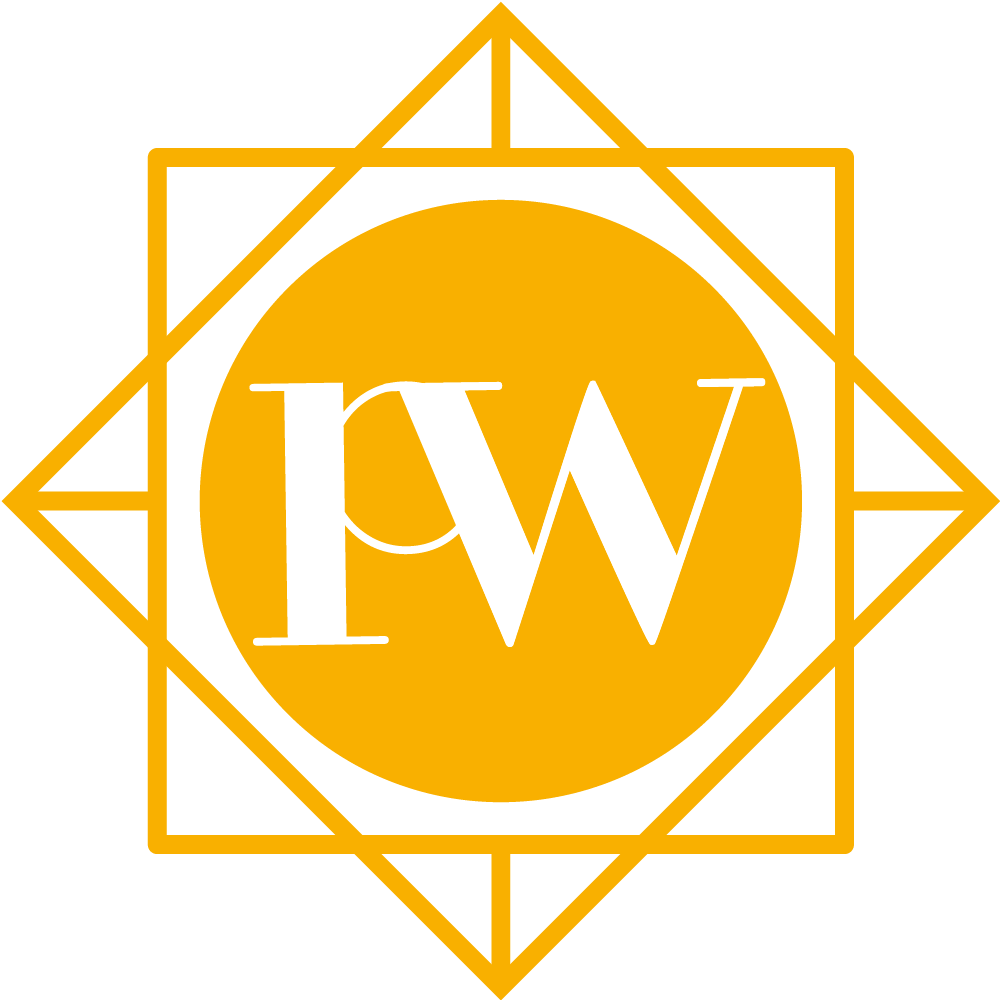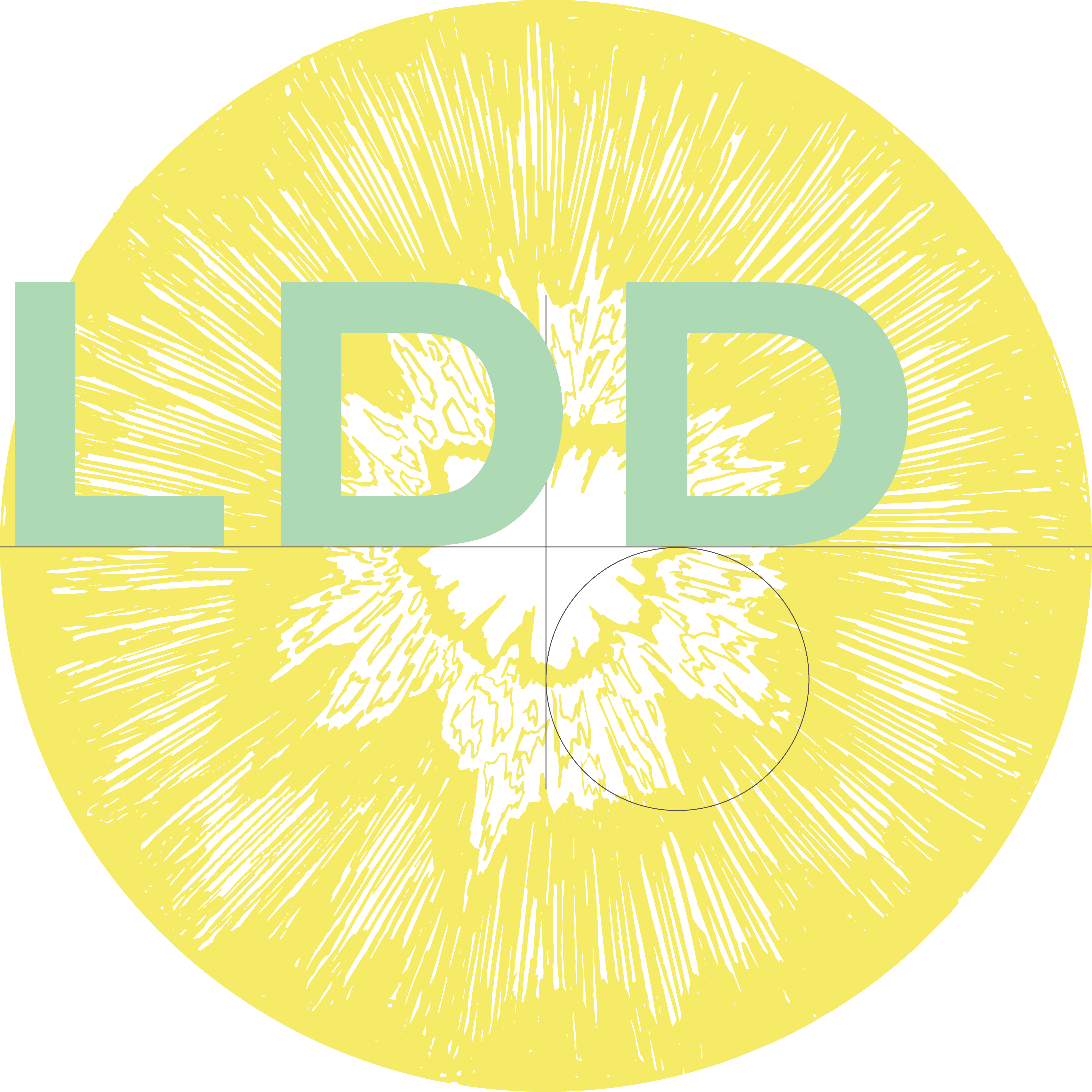 Radiometric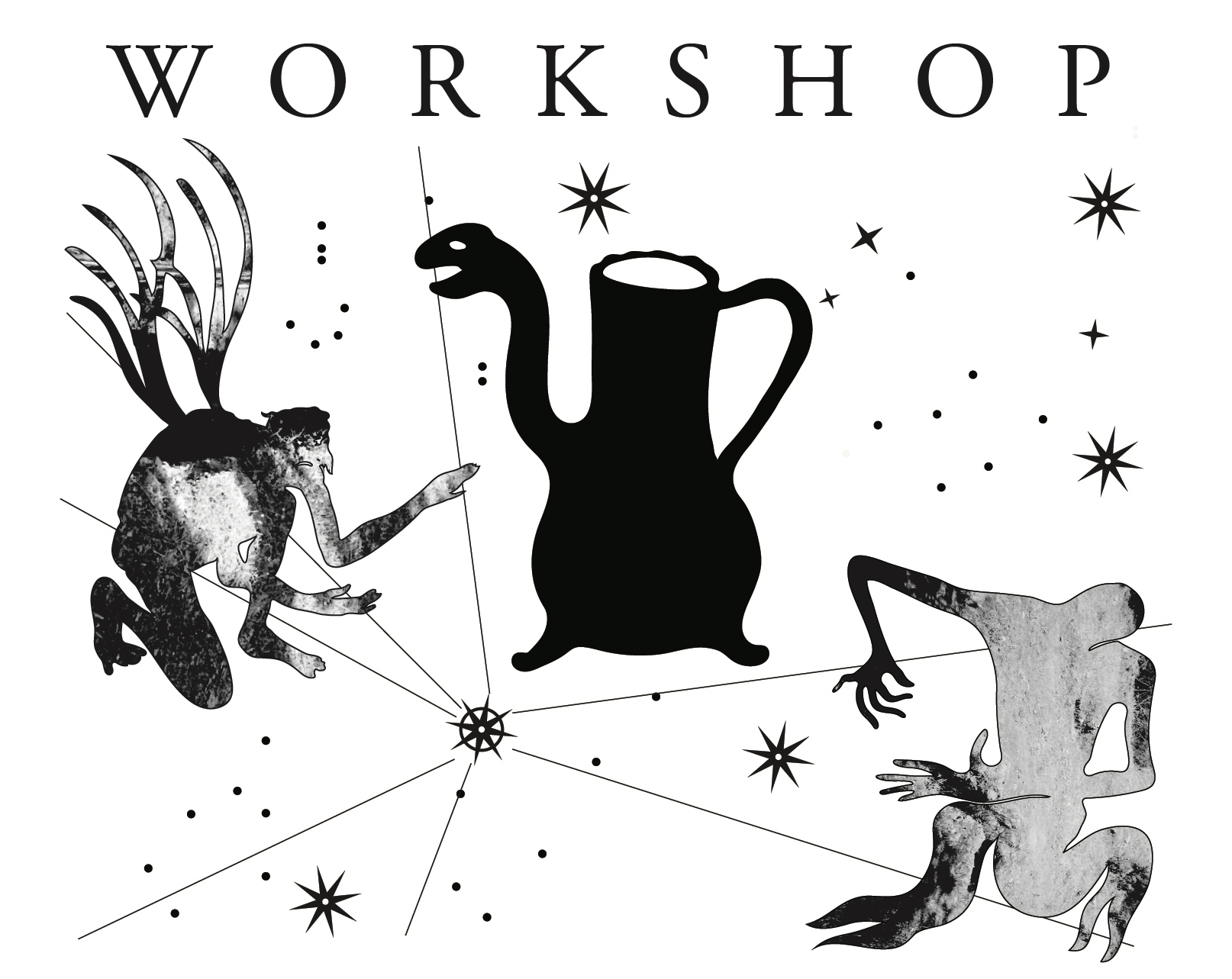 About
Archives
Tickets
Join our awesome silent disco parties on the 1st Friday of every month. Keep an eye out for this event on our facebook page.
Events
Artists In Residence Projects
Tickets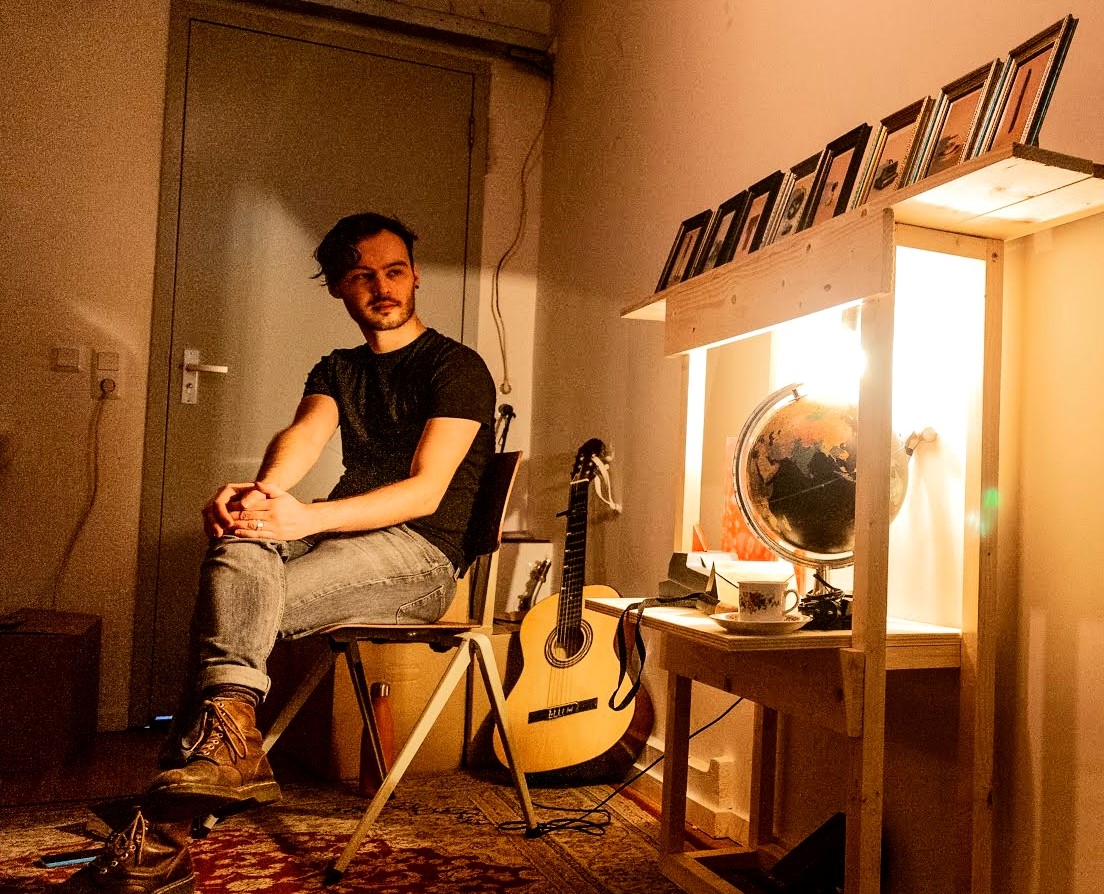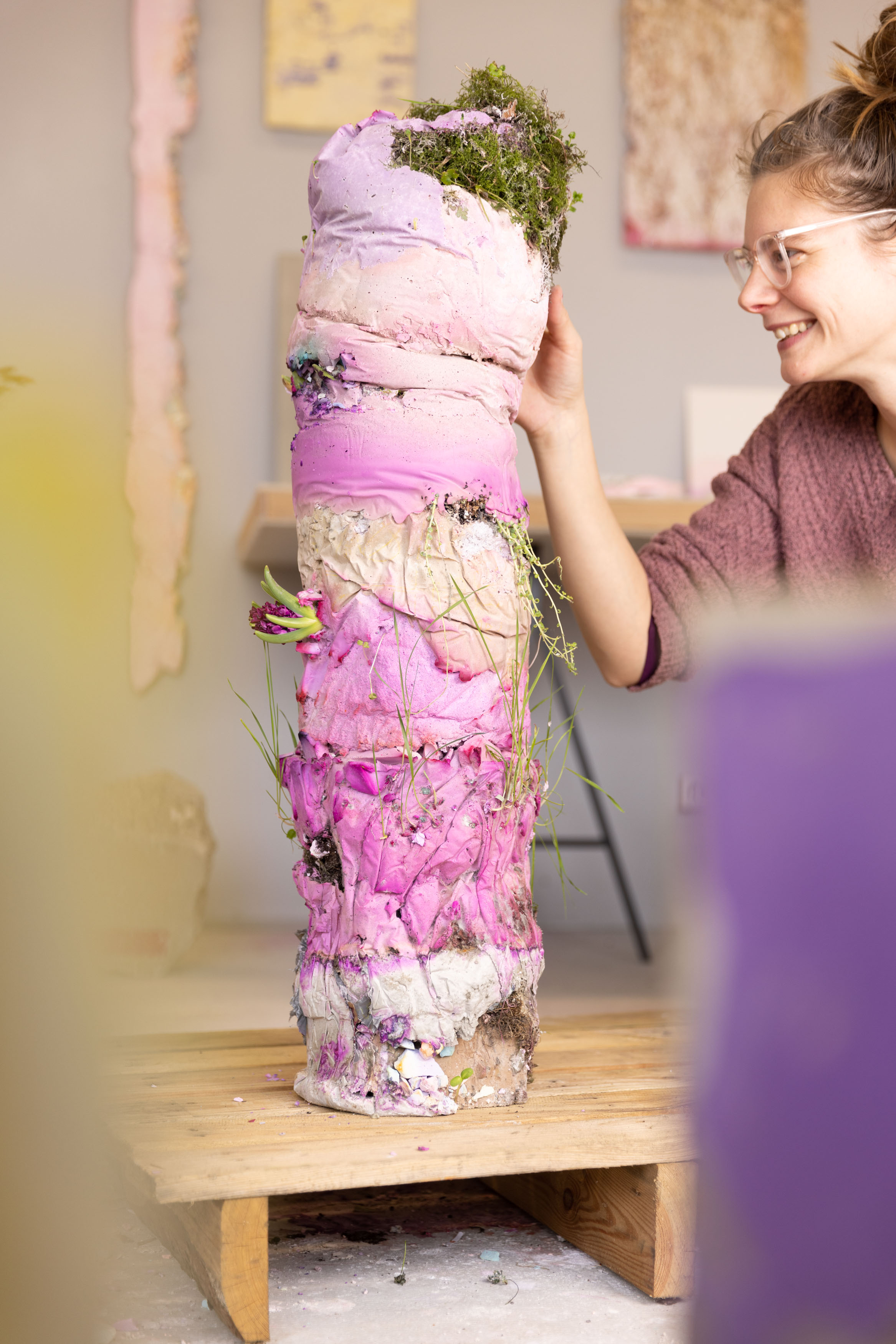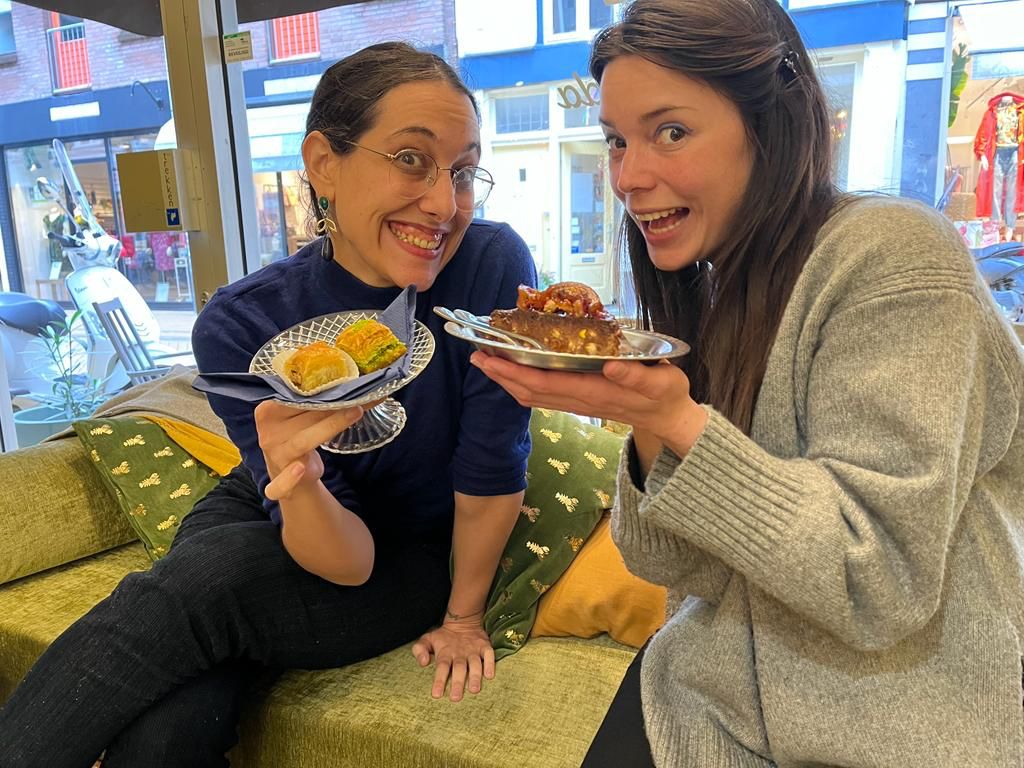 Esther Hoogendijk
Esther Hoogendijk is a visual artist currently living and working in the Netherlands. Her practice evolves around sculptural objects that slowly change shape, color and matter over a period of time and under the influence of air movement, evaporation, degradation, growth, life or touching the work.

During her residency at The Creative Playground she wants to create a series of sculptures that residents of the city and passers-by can walk around or stand next to. Touching and even being able to take a piece of the sculpture with them is possible. Esther believes that by taking a piece of a work of art with us at home we take ownership, create a connection and by taking care of it we take care of each other.
Sam Bachy
An Unknown Thing
In preparation of his residency period at Creative Playground, Sam Bachy will invite visitors to explore the creative potential of discarded/broken objects and materials. Using light-boxes and transparent images, visitors will be invited to layer and combine these materials in order to discover something new within then, something previously unknown.

Dates and Timings: This piece is open to the public on the 10th and 11th September from 14 till 17.

An unknown thing part 1 - Saturday 1st October, at 14:00
This workshop will be about combining found materials (both natural and artificial) & broken objects into new, previously unknown things that can be given histories and meanings.


An unknown thing part 2 – Saturday 8th October, at 14:00
This workshop will focus on building connections between the previously made objects by creating stories for what they could be, how they could interact, and how they can be displayed in a performative way.

30th October 14:00 onward - final presentation

Jose Hopkins Brocq & Silvana Hurtado Dianderas
Eleni Tsompanidou &
Lola Diaz Cantoni
Still Alive Dinner

"Still Alive Dinner" is a participative performance in which we invite the audience to reconnect with themselves and the other beings with whom we share our bodies. Alongside drinking a series of fermented beverages, this ceremony-inspired experience will guide them on a journey created in the intersection of different topics like being alive and dead, being you and them, becoming rotten, and the colonization (and commercialization) of traditions, among others.

**For this performance, we ask the audience to consume low-level alcoholic beverages.

Dates: September 10th and 24th
This is a mini tasting experience of the food and drinks that the artists are going to grow in the space.
Time slots: 16:30 - 16:45, 17:15 - 18:00, 18:30 - 19:15
6 people per time slot.
Fee: Free


Collective Dinner

Eleni Tsompanidou and Lola Diaz Cantoni have been collaborating since 2017 in various projects, collectives and initiatives. In their artistic practice they share a common interest in people, food and exploring ways of co-creation and exchange.

During their residency they plan on researching the area and embed themselves into the immediate surroundings of The Creative Playground. Taking as a starting point the residency's theme of sustainability and circularity, they want to organize dinners, actions, discussions and workshops with the local community.

Their aim is to engage in conversations related to communal care, nature, realistic sustainability and how we want and can live together. By the end of the residency they wish to contribute to the creation of a self-sustainable system that can be used even after they have left.

Dates: 11th September 17:00 - 20:00
Workshops
Opening Event
9th July 2022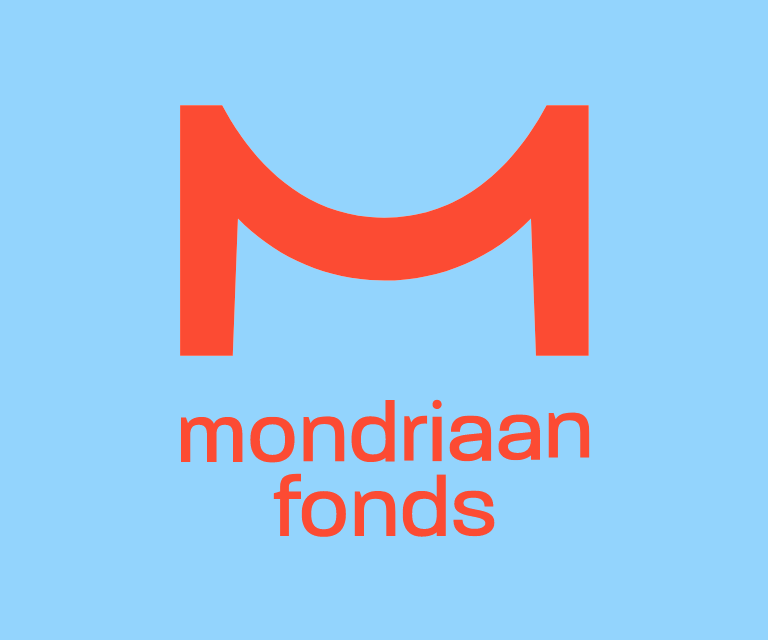 Welcome one and all to our summer kick-off event.

Come and be be inspired, stimulated, connected, and activated around art, music, creativity and social entrepreneurship together. At the WasteBar you can get a drink or a snack and pay with litter, such as cans and cigarette butts. Because litter has (circular) value. The Waste Bar turns the waste into new raw materials for products. They are currently looking at how cigarette butts can be biologically degraded or how to make a usable plastic or textile from them. This is how the circle is complete. At the WasteBar you can experience what the future looks like.

Results of the research in both up-cycling and down-cycling possibilities of litter are exhibited at the WasteHub.

Visit the website: https://wastebar.nl/
Radiometric projects is a nomadic platform dedicated to artistic experimentation and collective creation. Through a public program ranging from performative exhibitions, experimental film screenings, sound- based happenings, expanded theatre, transdisciplinary seminars and dream-making workshops, we hope to communally construct new meanings about art practices and the world around us. Our aim is to bring together people to explore, imagine, question, think, break, research, discuss, fail, act, rest, realize and transform. Radiometric projects desires to be a site for those who seek unexpected encounters, who are curious about challenging existing hierarchies, who feel vulnerable within this life system and for those who wish to engage with diverse experiences and different ways of making.

The pilot program of the project will start in July at the premises of the Creative Playground in Westplein. It will include a monthly short film screening (films selected after an open call) or performance/ sound/ noise event.
Dates and Timings: September 11th and 30th October from 20:10 - 22:00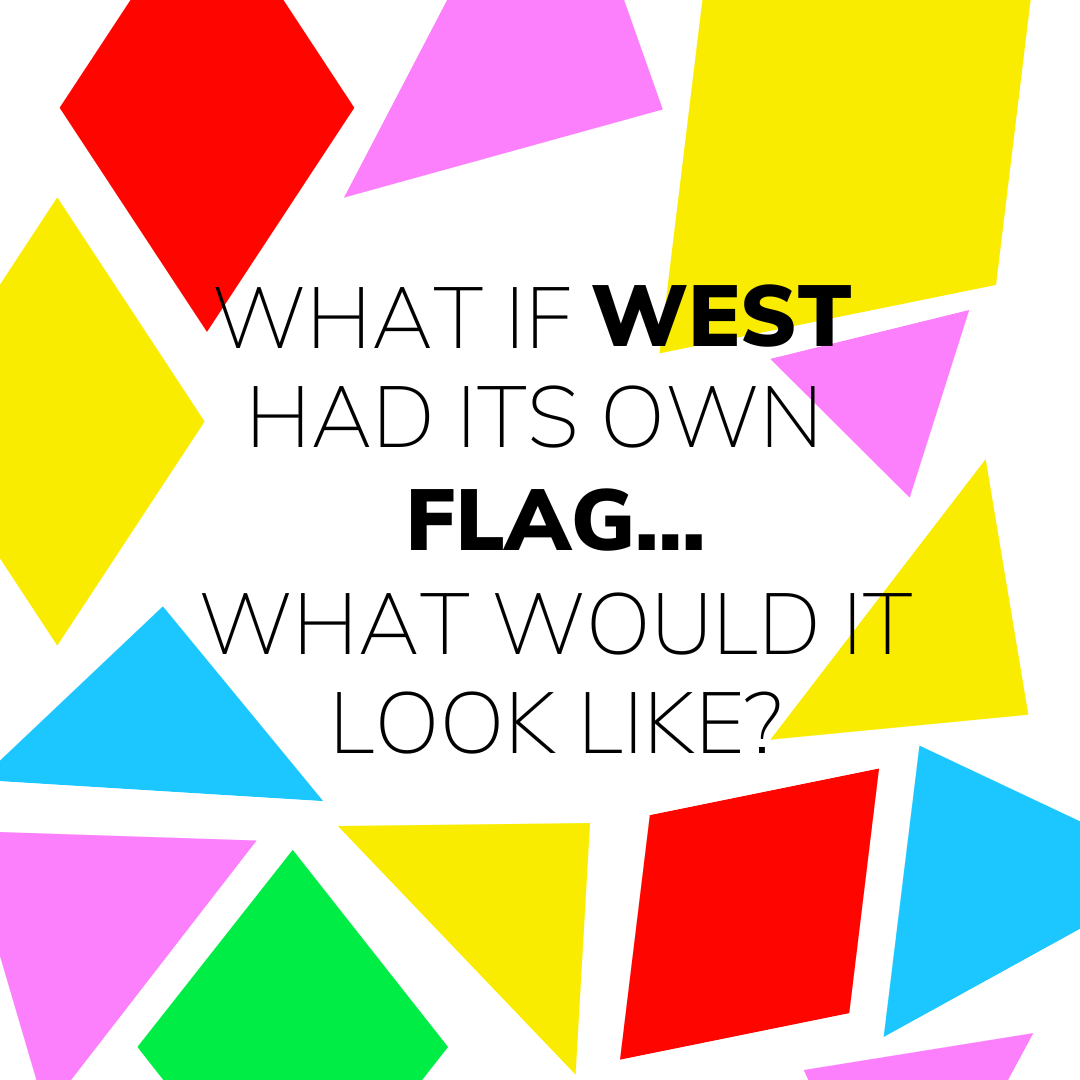 Waste Bar
Flag Workshop
We will work together in 5 workshops. We talk about what we find important and special about our neighbourhood and how we can show that in our own flag. Under the supervision of artists Angelina Kumar and sewing teacher Tinka van der Kooij we will work and sew with second hand textiles.

The workshops are free

Timing: Every Wednesday afternoon from 13:30 - 15:30 from September 7th, 14th, 21, 28 & October 5th.

Locations: A Beautiful Mess Utrecht.


Tickets
Tickets
September 11th, 12.00-16.00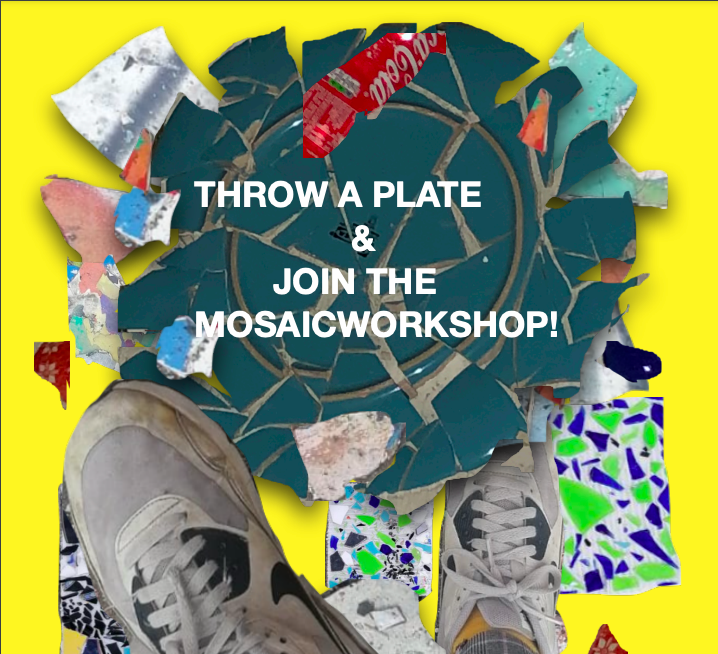 Free Tickets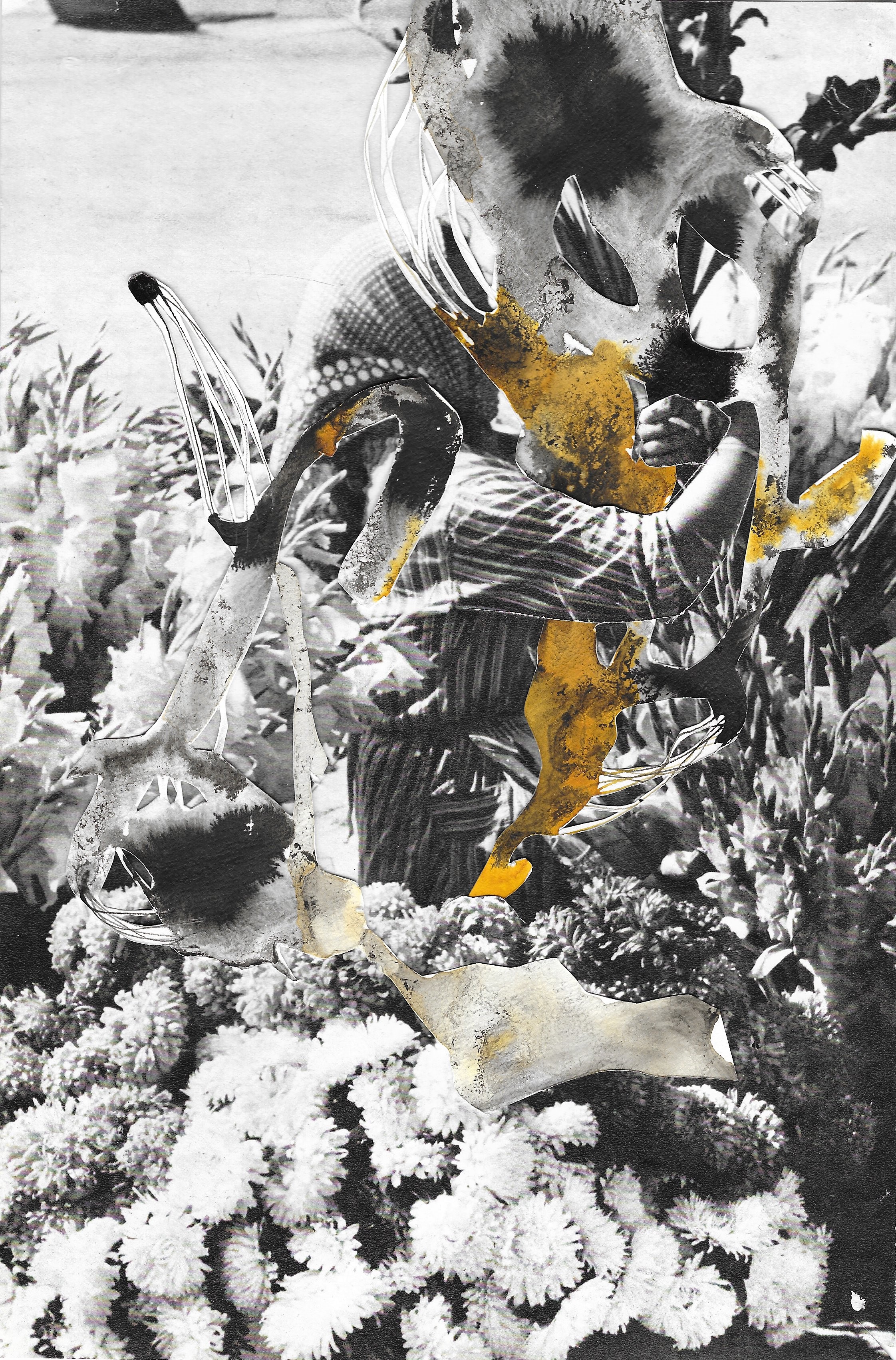 Free Tickets
September 9th - 18:00 - 20:00
10th - 12:00 - 16:00
Tickets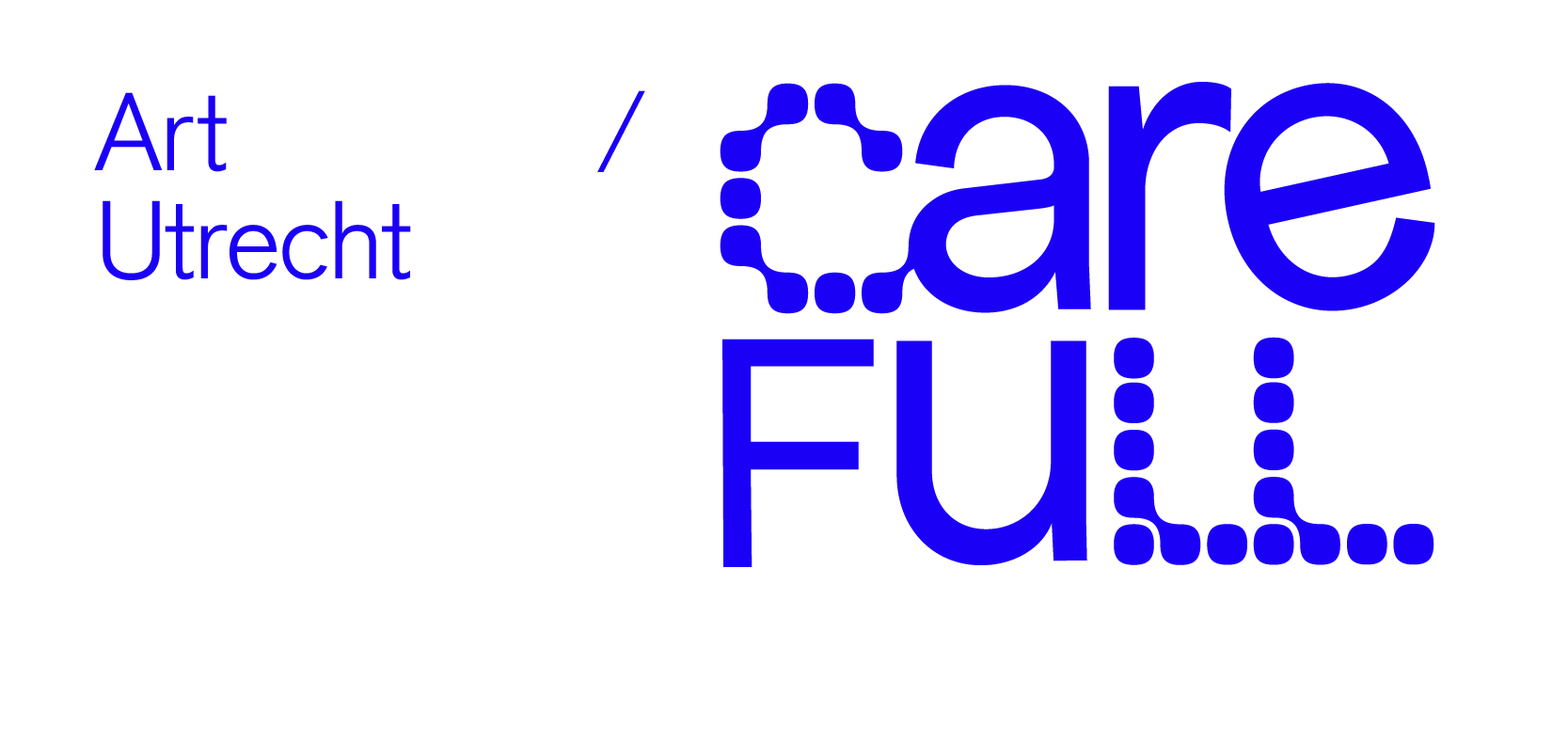 Free Tickets
Tickets
Dates: October 23rd and 30th
Time slots: 16:30 - 16:45, 17:15 - 18:00, 18:30 - 19:15
6 people per time slot.
Fee: €12 per person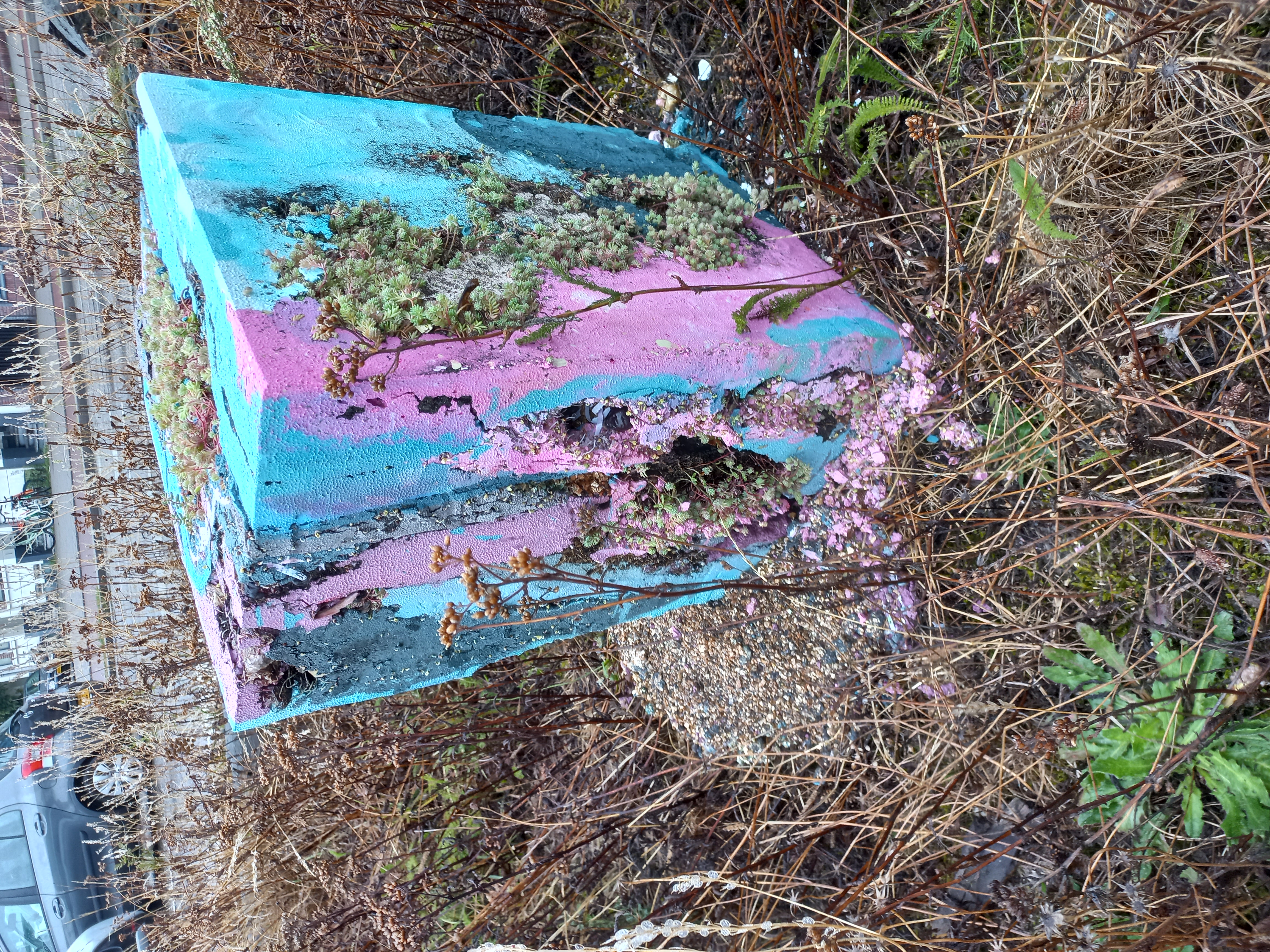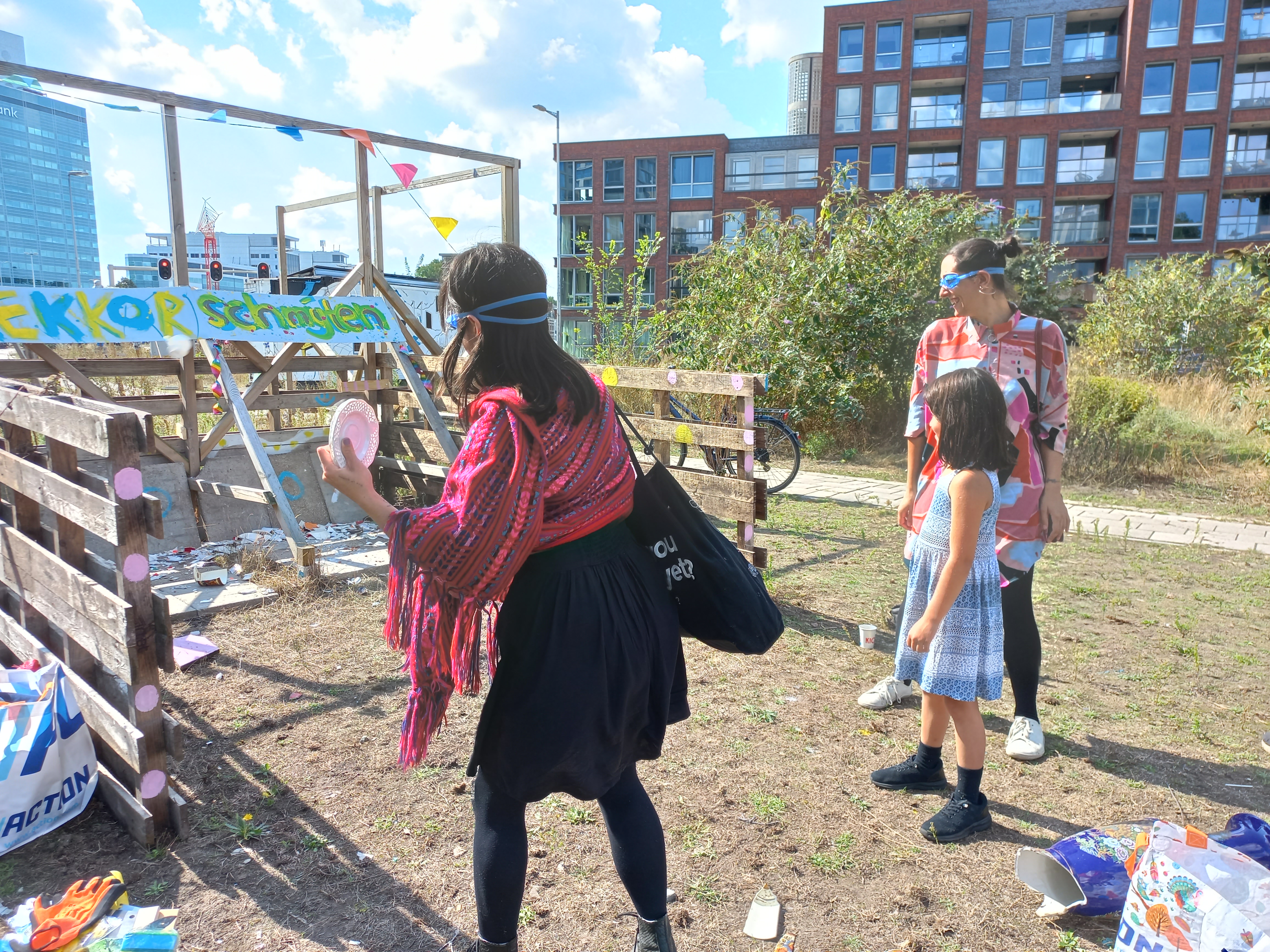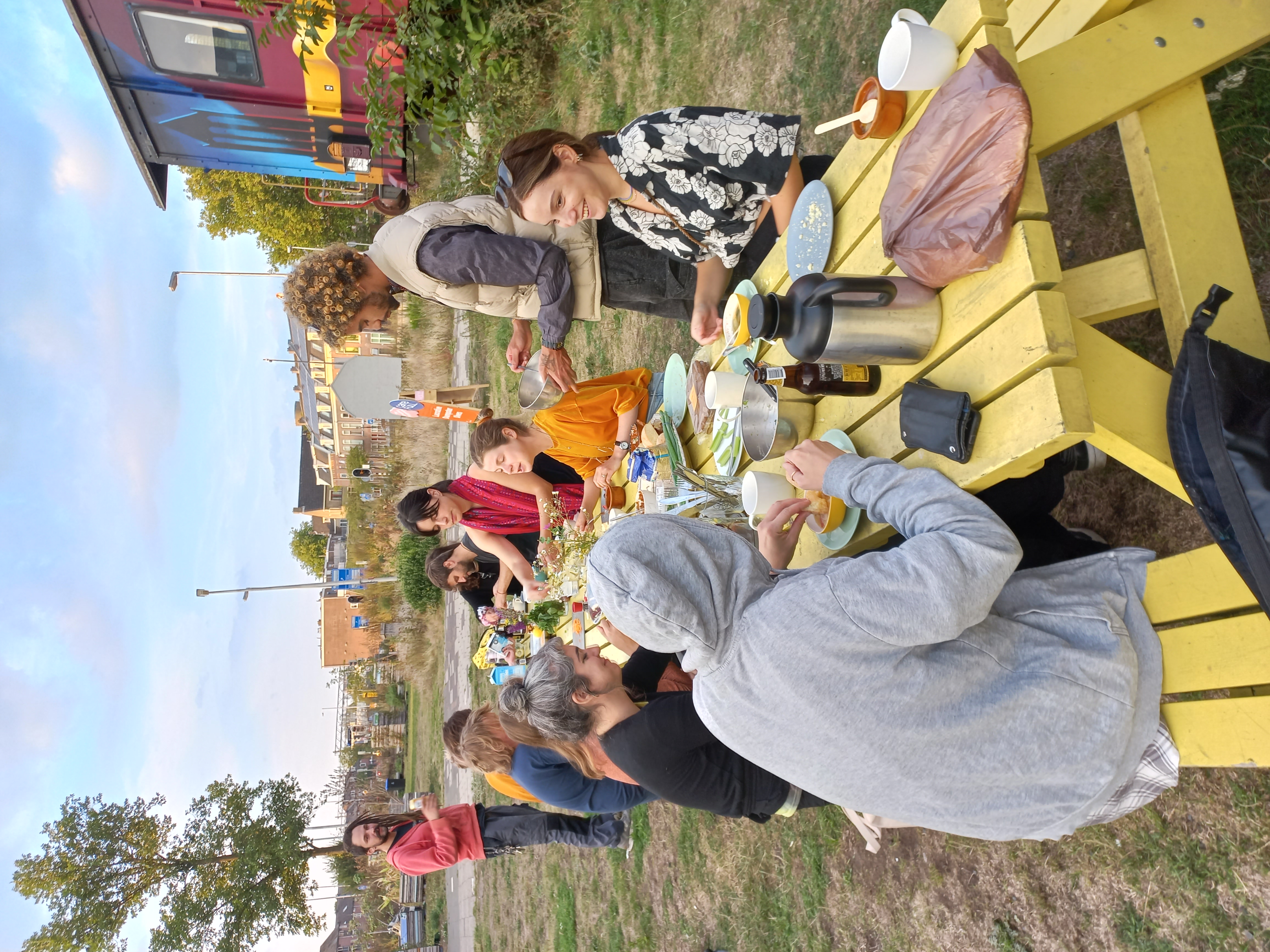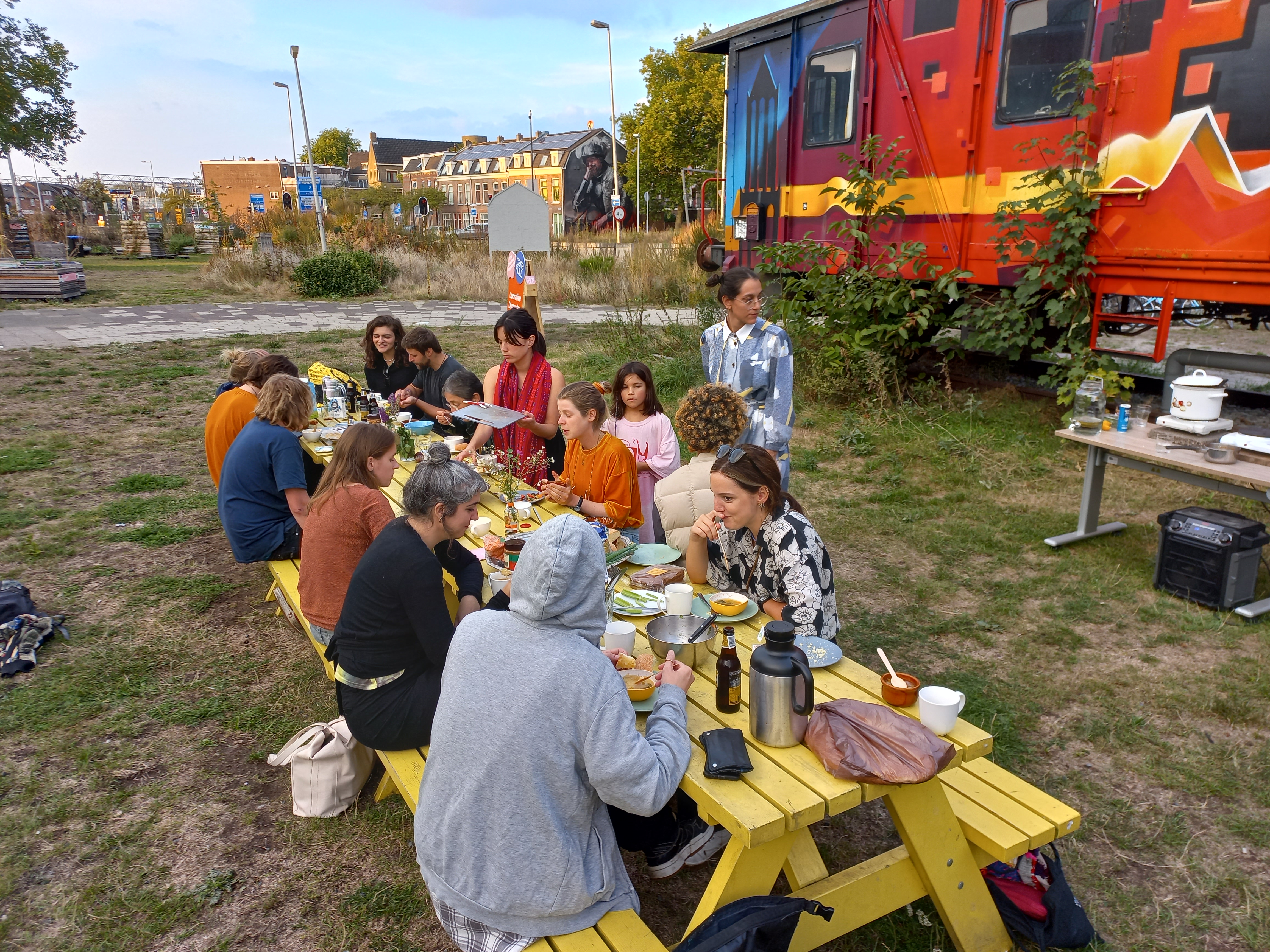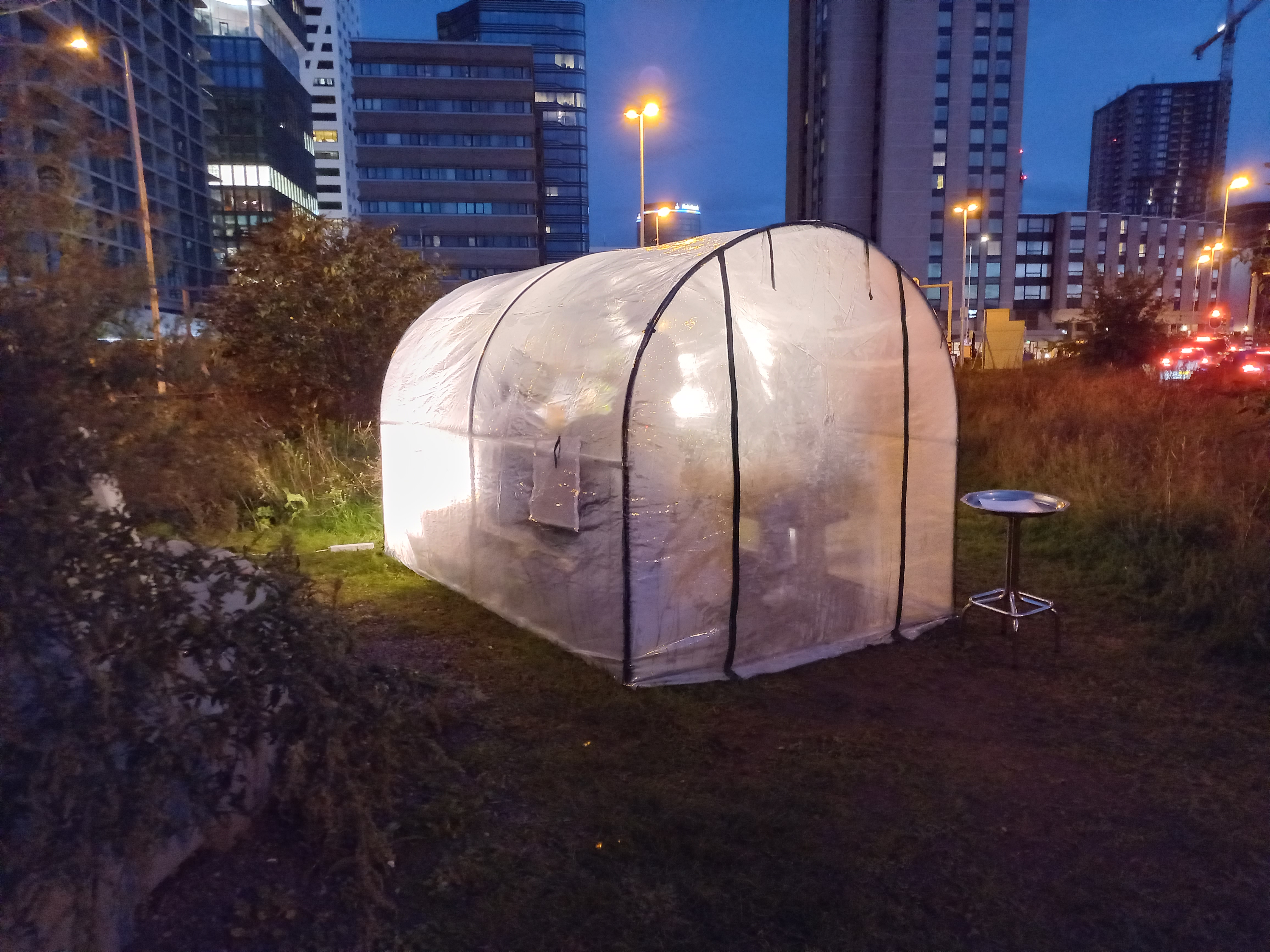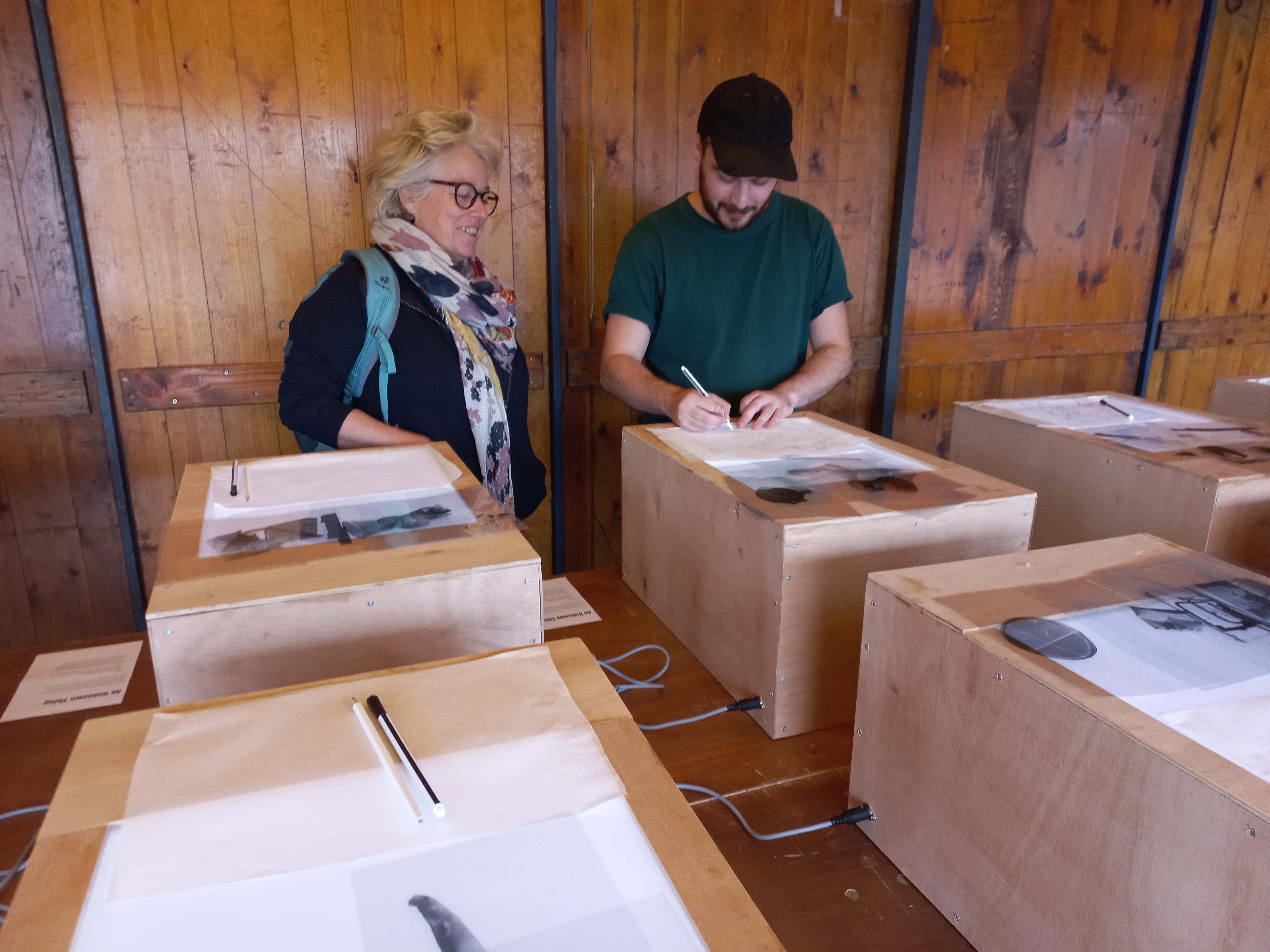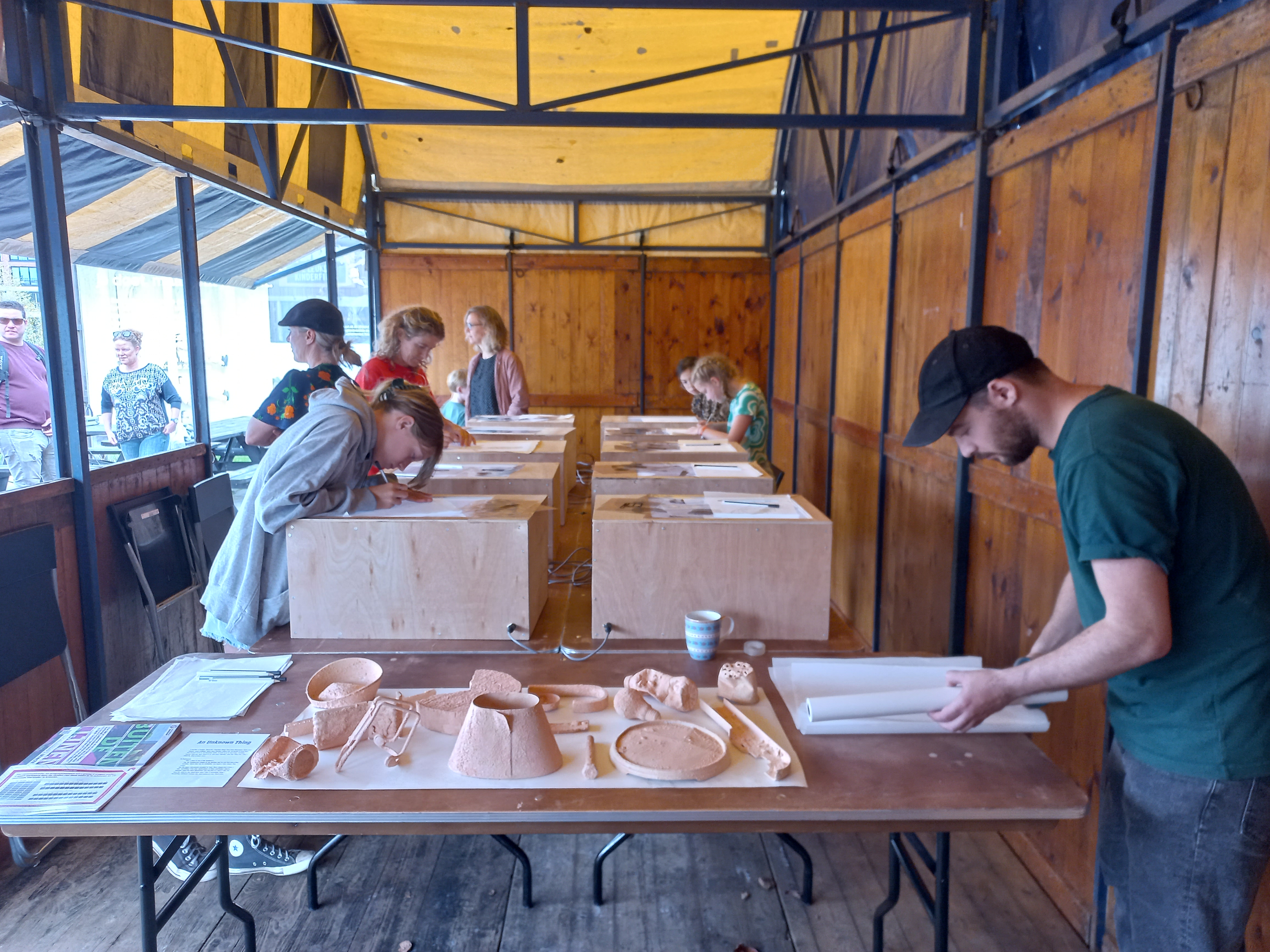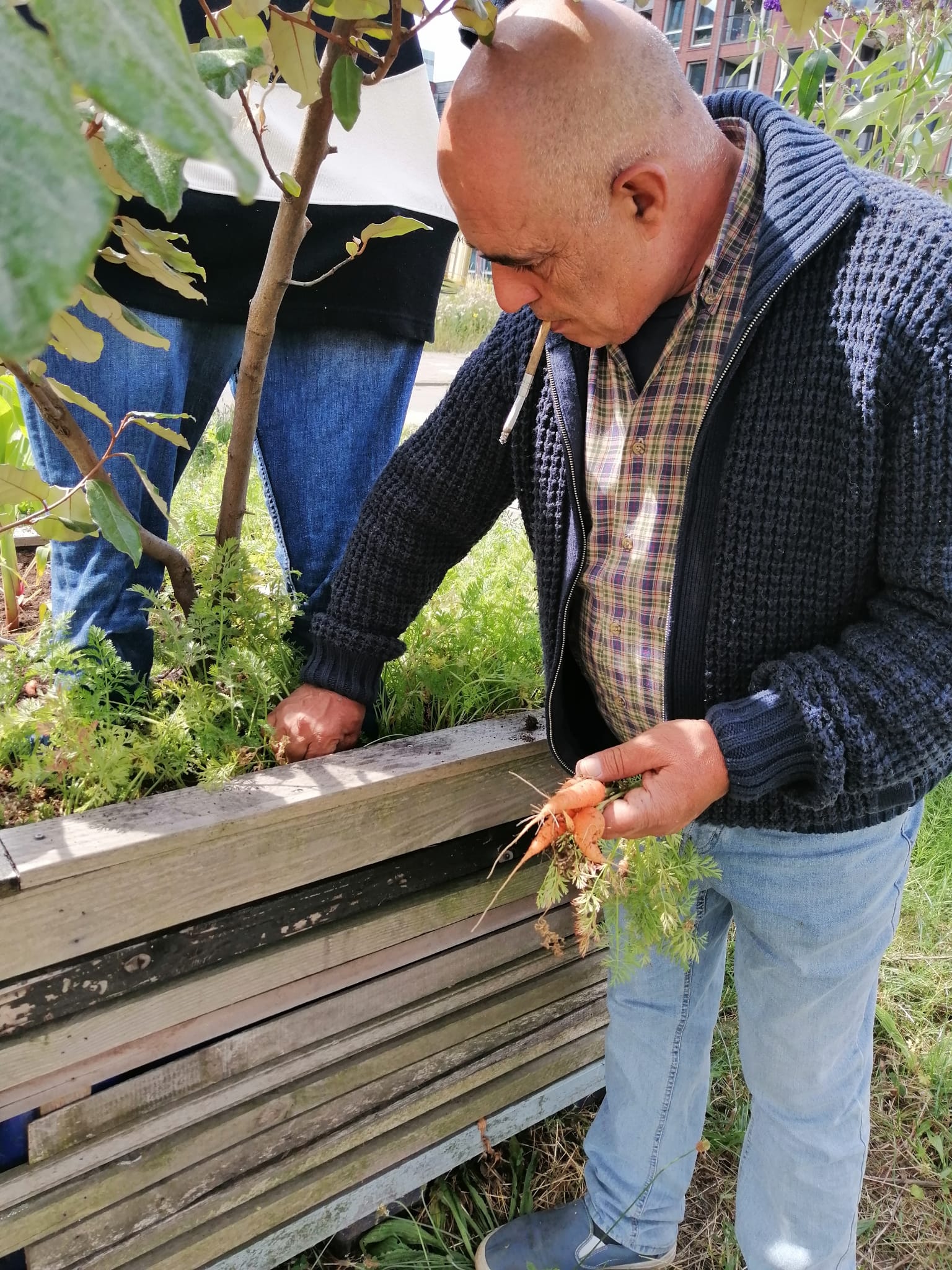 Photo Highlights